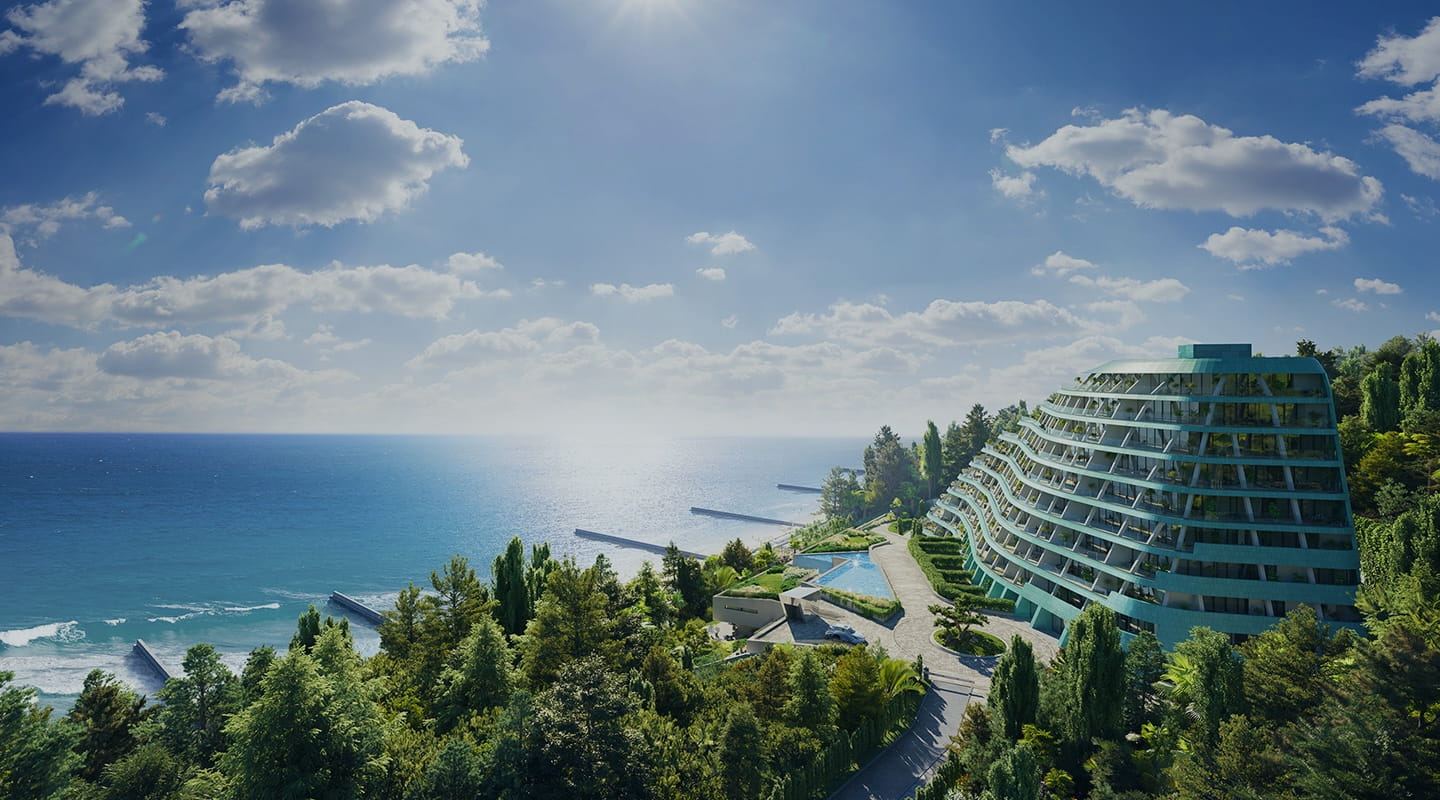 / architecture
Residence for
top persons
The REEF RESIDENCE complex includes 61 exclusive apartments with terraces and two luxury villas. It is designed for the most discerning collectors of the best.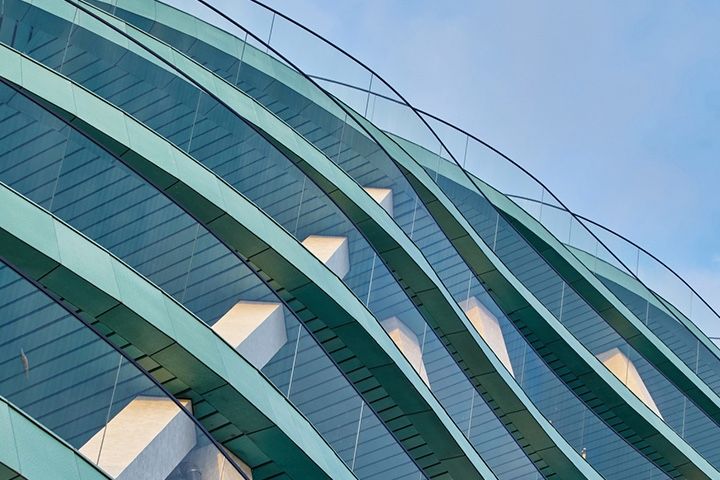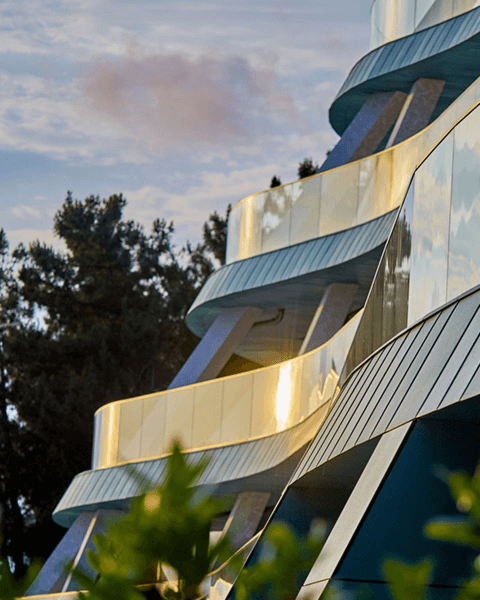 Surrounded by an evergreen arboretum, REEF RESIDENCE is located on the first coastline. Such coastal properties are really priceless because they are exclusive.
Patinated copper of the façade adds the building an exceptional turquoise shade. The unique shape and exquisite finish makes REEF RESIDENCE a real piece of jewelry.
/ architecture
Captured by absolute beauty
There are few places like this on Earth, where the mountains meet the sea. Here, the lines, sounds and fragrances are perfect. REEF RESIDENCE delights at first glance. The interior decoration matches the exterior style. The interior of public areas is finished with natural materials of exceptional quality: the best grades of marble, travertine, onyx, brass, or glass.
of patinated copper
sheetson the
building's façade
of terraces with
panoramic seaview
/ area
An area of total privacy
REEF RESIDENCE occupies 2 hectares in the only seaside area of Sochi with a private beach and no railway line. This environmentally safe and quiet corner is the region's best. It is located in the seafront close to Bocharov Ruchey residence.
01
Classic
Apartments
with terraces
84–663 sq m
02
Apartment
with patio 629 sq m
03
Two-level apartments with garden 245–363 sq m
/ team
Project partners
and participants
Meganom Project
architecture and
landscaping
Erman
&

Klodt

apartment and show room
concept
UNK Project
lobby bar and fitness club
interiors
Ze-Moov
public area and SPA
interiors
01
02
03
04
05
06
{% for index, slide in partners %} {% endfor %}
/ 06